New to practice?

We've got your back
For a limited time, new physicians can get 3 months UNLIMITED access to the Full-Serve plan absolutely FREE1
Get full access to our easy-to-use mobile and web apps
Billing experts handle ALL your rejections
Bill on the go from your smartphone
Get paid what you deserve
The average physician in Canada fails to bill for at least 5% of the insured services they provide.*
This translates to roughly $24,000 per year (or $480,000 over 20 years).*
This amount may be similar to your registered retirement savings plan (RRSP) contributions over the same period of time!*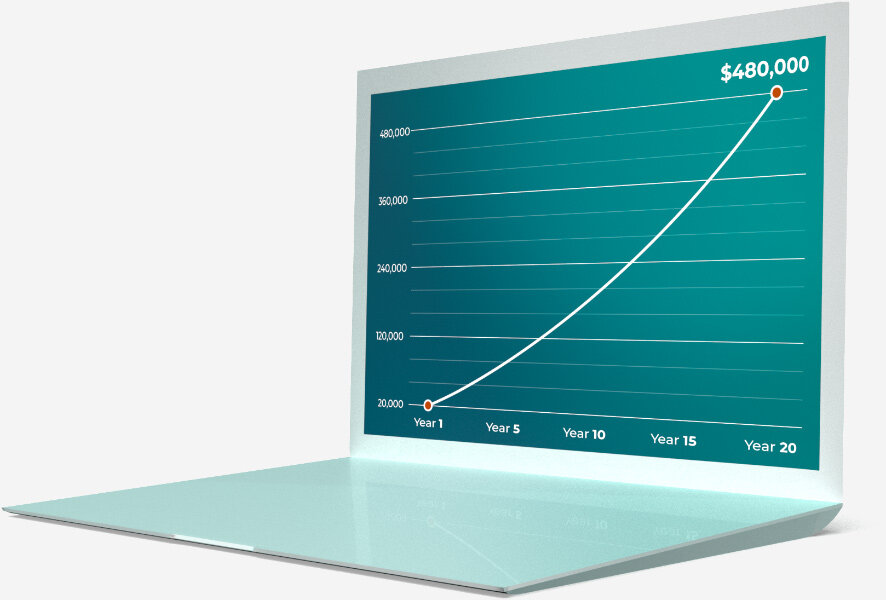 3-month
FREE

unlimited access
$300 Million
billed on our platform
Simplicity that saves time and allows you to focus on patient care.
Intuitive interface
Capture patient data instantly using your phone's camera
Save commonly used billing codes
Bill anytime, anywhere
Minimize lost billing on rejected claims.
Our team of billing experts will manage rejected claims and re-submit them on your behalf. Services include:
Automated rejection management
In-app alerts
Transparent reporting
Direct payment
New to billing and need help with your claims? We offer:
Claim Management: our billing agents handle and automatically resubmit any rejections
Billing Tips & Reviews (as needed)
"Dr. Bill makes it very easy to do hospital billings. There are no more pieces of paper or index cards to lose, and I can bill in real time and get excellent support. I continue to recommend it to colleagues."
Dr. Lynne Tereposky
General Practice
"I had nearly 50% of my submissions rejected, but Dr. Bill conveniently followed up on them for me. It's the most user-friendly service I have come across."
Dr. Allion Bingham
Pædiatrics
And, it doesn't stop here…
Dr. Bill is filled with unparalleled features. We've built our tools from our customers' feedback
Transparent Reporting

Collaboration Tools

Rejection Management

Secure Claim Management

Smart Billing Automation

More Helpful Features
Transparent Reporting

Get detailed reports on your active claims. See how much you've billed thus far, how much is pending and how much has been rejected.

Collaboration Tools

Create patient groups with colleagues so everyone can bill on the same patients and share claims.

Rejection Management

Our team of billing experts will review your rejections and resubmit them for you.

Secure Claim Management

Bank-level security and data saved only on Canadian servers.

Smart Billing Automation

Add fee codes and up to 3 diagnoses in only a few taps. Plus we alert you in real-time with tips and suggestions to help you maximize your billing.

More Helpful Features

Favourite commonly used codes, duplicate past claims and more.
3-month FREE access to our full‑serve plan
Our Full-Serve plan includes:
Unlimited claims

Mobile and web apps

Detailed reporting

Paperwork set-up

In-app billing tips

Online billing expert support

Specially insured patients

Private invoicing template
Claim management

Resubmit rejected claims
Resubmit claims when an uninsured patient becomes insured
Suggest an alternate fee code if the one selected isn't billable
Billing tips, help and reviews as needed
After 3 months, you can choose between two of our payment plans.
0.25% of paid claims per billing cycle for our Self‑Serve plan or 1.95% of paid claims on our Full‑Serve plan
Free trial on the full-serve plan
No credit card required to start your trial
Cancel anytime
Dr. Bill has helped more than
2,500 doctors

simplify their billing process. Join them today!
"I don't know if there is any other service that's comparable, where you can do your own billings with help behind the scenes and at this cost. It's quite transparent, unlike having someone else do your billings."
Dr. Allison Bingham
Paediatrics
Frequently Asked Questions
Who do you consider a new physician?

When does my 3-month free trial start?

How much will I pay after the initial 3 months?

Can I cancel at any time?

Are there any other fees?

Can I change plans?

In which provinces is Dr. Bill supported?

How do I get paid?
Have any questions?
Let us help. You can search our knowledge base or contact us.
Our support team is available between 9AM and 5PM PST (Monday-Friday) and usually responds within 1 business day.
The three (3) month free trial offer (the "Offer") is available from June 15, 2021 until September 30th, 2021 (the "Offer Period") to any new Dr. Bill user who has not previously created a Dr. Bill account. We reserve the right to verify your information to validate eligibility for the Offer. The free trial period will begin on the date you create a new Dr. Bill account and will end 3 months thereafter. At the end of the free trial period you will continue with the Full-Serve plan unless you change your plan. If you change your plan at any time during the free trial period you will no longer be eligible to receive the Offer. If you decide that you do not want to continue with the Full-Serve plan following the free trial period, you can contact us at hello@dr-bill.ca. Offer cannot be applied retroactively to a prior purchase and may not be combined or used in conjunction with any other offer. Offer is only available in provinces where Dr. Bill operates. Offer may be amended or withdrawn at any time without notice.